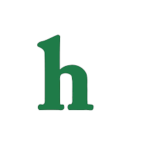 Eminem's daughter Hailie Mathers new social media profile picture has many talking about just how grown up Slim Shady's daughter is now, and how gorgeous she has grown to be.
Slim Shady's little girl Hailie Mathers is all grown now
Eminem's daughter Hailie Jade Scott Mathers is on the social media like millions of kids her age, which is 19-years old now. Hailie caused quite an uproar when she change her Twitter profile picture shocking all with her stunning beauty. Hailie has kept a pretty low profile despite her famous father rapper Eminem, and the fact that Marshall Mathers has made Hailie the subject of few of his biggest tunes over the years.
Hailie Mathers working toward success as full time collage student
Hailie is now a full time student at Michigan State and is reportedly doing extremely well, but that comes as no big surprise considering her high school success. Last year Hailie graduated from high school with honors maintaining a 3.9 GPA.
Before her graduation ceremony Eminem's daughter gave a touching shoutout thanking both of her parents in a newsletter titled the "Most Influential During My Lifetime."
"My mother and father are because they have pushed me to be the person I am and have given me all the support to achieve what I have," she said.
Hailie's high school career is also very memorable in other ways for the young woman. Hailie was crowned homecoming queen in 2013. Eminem and her mom Kim Scott attended the Homecoming crowning celebration. But Em stayed back and watched so as not to steal the spotlight from his daughter's big moment.
This is likely not the last you will hear about Eminem's daughter Hailie while it is not publicly known what Hailie Mather's future plans are after collage but with the kind of drive and success she has exhibited over her younger years you can be certain that the future will hold great success for her throughout her lifetime.
There is no doubt that Eminem is extremely proud of how his little girl Hailie has turned out, it is cool to see celebrities get to share those proud parent moments too. We look forward to checking in on Hailie Mathers in the future to see what turns her life has taken.
What do you think about Eminem's daughter Hailie Mathers?