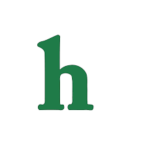 "Ellen Albertini Dow Dies" is the headline trending today as the sweet and hilarious actress has passed away at the age of 101. Of course, she's best known as being the rapping granny in the Adam Sandler and Drew Barrymore film "The Wedding Singer," and made us all laugh at her adorable comedy.
Ellen Albertini Dow Dies: Rapping Granny Dead at 101
The Pennsylvania native died on Monday, People Magazine reports. Ellen Albertini Dow studied acting in New York City and later worked with famous mimes Marcel Marceau and Jacques LeCog in Paris. She also toured as part of a traveling comedy act before settling down to become a drama professor at Los Angeles City College.
Later in life she moved with her husband Eugene Dow to San Fernando Valley where the couple founded a theater program at Pierce College in which they both taught drama. Albertini Dow retired from teaching in 1985.
Dow's 'Rapper's Delight' Went Double Platinum
Some of Dow's biggest on screen acting titles include "My Blue Heaven" and the "Sister Act" movies. She also appeared on "Moonlighting," "Murphy Brown," "Golden Girls," "The Wonder Years," "Star Trek," "ER," and "Seinfeld."
Her version of "Rapper's Delight" appeared on the soundtrack to "The Wedding Singer" and  made it to the Billboard Top 5, going double platinum. She will definitely be missed by those whose lives she touched during her 101 years.
What are your thoughts on Ellen Albertini Dow's death? Tweet us @OMGNewsDaily.