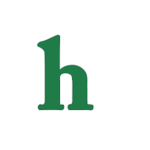 EJ Johnson's weight loss is incredible. The "Rich Kids of Beverly Hills" star and NBA legend Magic Johnson's son has lost over 100 pounds since having gastric bypass surgery, Us Weekly reports.
EJ Johnson Weight Loss: 'Rich Kids of Beverly Hills' Star Lost Over 100 Pounds
According to the report, EJ Johnson's weight loss has made the reality star very happy. "It's definitely somewhere far over 100," EJ said of his weight loss. "I mean like literally almost half my size," crediting gastric bypass as a "tool" he used to start his new healthier lifestyle.
"I think that it was something that really helped me jump start the life I definitely wanted to lead," he explained. "I wanted to be the best me I can be and that's always something I wanted to do. It's something that I struggled with and I needed that push in the right direction. And now my mindset is completely changed."
Star Jones' Advice To EJ
EJ Johnson's weight loss journey was helped along by Star Jones, who also famously had gastric bypass surgery to lose weight.  "She told me that it was definitely a tool for a whole new life. It was not something that was the easy way out by any means. This is not something that you do and then all of a sudden everything is gone and you're skinny and you're a new person. It's definitely a tool and something that you have to work at," Johnson told Entertainment Tonight last year.
What are your thoughts on EJ Johnson's weight loss of over 100 pounds? Tweet us @OMGNewsDaily.