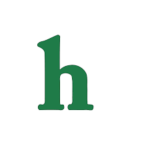 As if we could love Ed Sheeran any more? The "Thinking Out Loud" singer has covered one of Christina Aguilera's old school jams, "Dirrty" and it is awesome.
Ed Sheeran covers Christina Aguilera's 'Dirrty' and it's amazing
During a visit to BBC 1 on February 23, Ed Sheeran busted out a cover of "Dirrty" and it was one of the best things to happen…ever. Sheeran, who has won over his fans with his sexy, soulful voice, playful mannerisms, and amazing lyrics, just got even better.
Fans went absolutely wild for Sheeran's XTina cover and couldn't stop gushing over how amazing it really was. "Do yourself a favor and watch Ed Sheeran covering 'Dirrty.' You won't be sorry," one fan tweeted. "Hearing [the cover] has saved my soul," another wrote.
Other fans took to their social media accounts to try to convince Christina Aguilera, who is currently busy with judging duties back on "The Voice," to collaborate with Ed Sheeran, who over the years has become one of the top names in music for his talented guitar playing, heart felt lyrics, and smooth voice. It seems like a music match made in Heaven.
What did you think of Ed Sheeran's cover of Christina Aguilera's 'Dirrty?' Watch the video below and tweet us @OMGNewsDaily or leave a comment below.