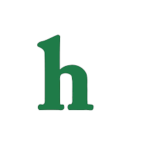 "Dancing With The Stars" was full of drama this week as Rumer Willis' dance was dissed by the judges, Derek Hough suffered a stunning injury, and Miss Pattie LaBelle was eliminated from competition.
'Dancing With The Stars': Rumer Willis Dance Deemed 'Raunchy'
Rumer Willis was not happy when her dance with partner Val Chmerkovskiy was deemed as "raunchy" be head judge Len Goodman on Monday night. While Rumer has been one of the best dancers all seasons this was an unusually tough critic for the actress, whose famous mother, Demi Moore, was spotted wincing in the audience as she was called out for being too sexy for the ballroom.
Derek Hough Injured — Broken Foot?
Meanwhile, after Monday night's episode of "Dancing With The Stars," Derek Hough was taken to the emergency room by friend Mark Ballas and it was revealed that the dancer injured himself while rehearsing for the 10 year anniversary special and while rumors are running wild that Derek may have broken his foot, nothing of that has been confirmed as of now.
Pattie LaBelle Eliminated from 'DWTS'
Lastly, "Dancing With The Stars" lost another contestant on Monday night as fan favorite Pattie LaBelle and her partner Artem said goodbye to the ballroom after being voted off, leaving only 8 couples left standing int he competition; Derek and Nastia, Mark and Willow, Rumer and Val, Kym and Robert, Noah and Sharna, Chris and Whitney, and Riker and Allison.
It was a busy week for "DWTS" news and the show goes on it seems that there will only be more drama, headlines, and great dances ahead.
What are your thoughts on Rumer Willis' dance, Derek Hough's injury, and Pattie LaBelle being eliminated from "Dancing With The Stars?" Tweet us @OMGNewsDaily.