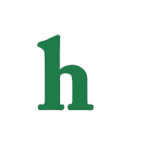 The Duggars respond! The "19 Kids and Counting" family has spoken out about the devastating and shocking allegations that have come out about their son Josh Duggar sexually molesting five girls. some being his sisters when he was a teen.
Duggars Respond to Josh Duggar Molestation Scandal
Josh Duggar,27, released a statement on reading, "Twelve years ago, as a young teenager, I acted inexcusably for which I am extremely sorry and deeply regret. I hurt others, including my family and close friends,"
Duggar family shows support for Josh Duggar
"I confessed this to my parents who took several steps to help me address the situation. We spoke with the authorities where I confessed my wrongdoing, and my parents arranged for me and those affected by my actions to receive counseling. I understood that if I continued down this wrong road that I would end up ruining my life."
It has been a trying day for the Duggar family. Since the sexual molestation allegations have come to light that Josh Duggar, 27, admitted to molesting 5 girls some which were his sisters life as they know it is over.
Josh Duggar has resigned from his position at the Family Research Council. The Duggar family's TLC reality series "19 Kids and Counting" is under examination by the network and could be canceled.Parents Jim Bob and Michelle Duggar responded by also releasing a statement in response to the family's current situation.
"Back 12 years ago our family went through one of the most difficult times of our lives," Jim Bob, 49, and Michelle, 48, said in a joint statement. "When Josh was a young teenager, he made some very bad mistakes, and we were shocked. We had tried to teach him right from wrong. That dark and difficult time caused us to seek God like never before."
Anna Duggar has also responded in support of her husband Josh revealing her support and admitting that she was aware of Josh's past two years before they married. Anna also claims that she believed counseling has changed her husband.
It is unclear at this time whether TLC will pull the "19 Kids and Counting " series from their schedule in the same manor they did with "Here Comes Honey Boo Boo, " after Mama June Shannon began dating her ex-boyfriend who also sexually molested her daughter Chickadee.
Do you believe that TLC should pull the Duggar family reality series from their lineup like they did "Here Comes Honey Boo Boo?" What are your thoughts as the Duggars respond to this scandal?