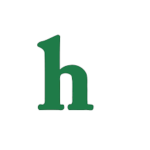 The video for Drake's monster hit song "Hotline Bling" video has dropped, and fans are going crazy over it online. In the video the Canadian rapper shows off his sexy dance moves as he sings about he romance woes.
Drake's 'Hotline Bling' Video Drops
The lyrics are seemingly about a booty call and has a group of sexy woman posing as phone sex operators. Drake sings his heart out while looking very dapper in the "Hotline Bling" video, but it his dance moves that seems to have everyone talking.
Some fans love seeing Drake bounce around slowly as he sings the hot song, but others think that rapper looks totally unnatural and the memes have already started flowing. One funny Twitter account even claims that Drake dances like "an uncle" in the video, which had tons of online peeps LOLing at the comparison.
Drake's Dancing: Sexy Or Silly?
Meanwhile, "Hotline Bling" is already so beloved by fans that they, and Drake, are hoping that it will hit no. 1 on the charts, as he's never had a number one song before.
"I have never had a billboard number one," Drake wrote on Instagram Oct. 15 alongside a photo of Billboard's tweet announcing his No. 2 spot. "If I get my first number one during the month of October it will be the biggest moment of my career to date (in my mind) and if you are looking for me on that particular evening I will be passed out in the water slide that connects to our pool."
What do you think of Drake's "Hotling Bling" video? Tweet us @OMGNewsDaily.