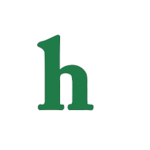 Dionne Warwick has been hospitalized for nearly two weeks after suffering a nasty fall in her shower while in her South Orange, New Jersey home on January 24. Reports reveal that Dionne Warwick was taken to a local hospital by ambulance to a nearby Jersey hospital where she underwent ankle surgery. Warwick was released from the hospital on Thursday, Feb. 5.
Dionne Warrick rushed to hospital after fall
This has been a rough 2015 for Dionne Warrick, who is the cousin of the late Whitney Houston, not only has she had to deal with her own hospitalization, she is dealing emotionally with the tragic incident surround Bobbi Kristina Brown. As previously reported, Bobbi Kristina Brown is fighting for her life after she was found unresponsive in her own bathtub just ne week after Dionne Warwick was hospitalized, and just weeks before the three-year- anniversary of Whitney Houston's death.
Dionne Warrick heartbroken about Whitney Houston's daughter Bobbi Kristina's medical emergency
Doctors have reportedly told the family to prepare for the end, revealing there is nothing else that they can do for Bobbi Kristina. Reports reveal that Bobbi's medical team have advised the family that it is time to take the young woman off of life support.
It is a sad, sad time fro the family, who have been gathering at Bobbi Kristina's bedside to reportedly say their goodbyes.Sources close to Warwick have allegedly stated to HollywoodLife that Dionne Warwick, 74, is unable to 'face' Bobbi Kristina and is described as "inconsolable." This is just too much for Dionne, the Houstons and Bobby Brown to bear. The errie similarities of Bobbi Kristina's bathtub drowning incident and Whitney Houstons are just heartbreaking for this family.
MSN reveals that Bobbi Kristina 's grandmother Cissy Houston, 81, has joined her family Emory University Hospital in Atlanta at Bobbi's bedside. It is speculated that Bobby Brown will make the difficult call to pull Bobbi Kristina's life support later this weekend. Our hearts and prayers go out to this family during these sad, difficult times.