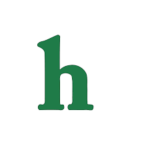 Ben Affleck is dodging rumors that one of the reasons for his divorce from Jennifer Garner is that he had an affair with the nanny the couple hired to help with their three children. Now, rumors are flying that Ben may have gotten the nanny, Christine Ouzounian, pregnant.
Ben Affleck Drama: Is The Nanny Pregnant With His Child?
According to E! Online, recent reports claimed that Ben Affleck and Jennifer Garner's divorce has gotten so messy in the wake of the nanny affair claims that the two, who are parents to three children, Seraphina, Violet, and Sam, are no longer talking.
However, sources close to the former couple claims that those rumors just aren't true, and neither are the reports that Affleck got the nanny pregnant during their alleged affair.
Sources Dish on Ben and Jen's Relationship
"They have children together. They talk all the time," an insider revealed. In addition, it's being reported that Ben plans to live in a separate house on the pair's Brentwood property so that they can co-parent their three children easily.
Meanwhile, although Ouzounian is no longer the nanny for the Affleck children, she was seen at Ben's house in mid-July just three weeks after his split with Jennifer Garner was announced. Later, she was seen running errands in the actor's vehicle. Could there be some truth to the nanny affair rumors?
What are your thoughts on Ben Affleck's nanny drama? Tweet us @OMGNewsDaily.