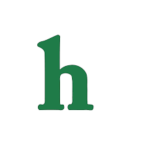 Oscar winning actress Dianne Weist has revealed her recent hardships and claims that she's currently struggling to pay her rent. Despite winning two Academy Awards, the actress is now in real financial trouble.
Dianne Weist: Oscar Winner Struggling To Pay Rent
"I have to move out of my apartment soon," Wiest said of her struggle to pay her rent. Dianne Weist won an Oscar for her roles in the films "Hannah and Her Sisters" and "Bullets Over Broadway," both directed by Woody Allen. However, after the 1990's she struggled to find lasting work.
Fans may remember Weist from films such as "Lost Boys" where she starred as the mother of Cory Haim and Jason Patrick, who were being stalked by a band of teenage vampires, and unknowingly dated their undead leader, or "Parenthood," where she played Steve Martin's sister, a single mother of two unruly teenagers who tried her best to form a complete family, and eventually worked it all out.
Can Weist Make a Comeback?
Weist says that after her Oscar wins she was typecast as a "nice mom" and couldn't find many movie roles doing anything else, expect for on the stage. Most recently, she's been seen in Al Pacino's "The Humbling," 2012's "The Odd Life of Timothy Green," and an episode of NBC's "The Blacklist."
It's sad to see such a talented actress who has won the most coveted award a professional actor can hope to win twice struggle to pay her monthly bills. Perhaps, coming out with her story will help renew Hollywood's interest in Dianne Weist's talents, and provide her with new opportunities. (Can't she at least do "Dancing With The Stars" or something?)
What are your thoughts on Oscar winner Dianne Weist struggling to pay her rent? Tweet us @OMGNewsDaily or leave a comment below.