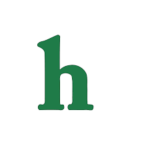 Actor Dennis Quaid went on a crazy, angry rant on the set of his latest movie recently, and it was all caught on video. The actor, who has starred in movies such as "The Parent Trap," "The Day After Tomorrow," "Any Given Sunday," and "Great Balls of Fire," went totally ballistic screaming and yelling profanity at his co-workers. (Warning: Video Below Contains Profanity!)
Dennis Quaid Rant: Actor Freaks Out on Set
"I am acting here and this d–khead wanders onto my set!? I can't even get a line out until Dopey the D–k starts whispering in your ear and you're not even watching anymore!" Quaid screams as someone off camera tries to calm him down by saying his name.
"Don't 'DENNIS!' me. I am doing my job here. I am a pro!" the actor continued. "This is the most unprofessional set I have ver been on. This is horses—. I've got these f—ing zombies over here that I have to look at. I've got these p—ies staring at me. And this f—ing baby! This is garbage!"
It Runs In The Family?
However, Dennis Quaid isn't the only member of his family who can rant and rave like a professional. Dennis' brother Randy Quaid has often made headlines for his erratic behavior, and string of rants, recently putting his creepy ranting videos on YouTube.
An Elaborate Prank?
Dennis' rant was so over the top, that some fans are speculating that the entire video may have been some sort of elaborate prank, possible for Jimmy Kimmel Live, as the late night host has been known to pull off pranks of this caliber before, Reddit users pointed out.
***UPDATE*** It has been revealed that the Dennis Quaid video was a part of a Funny or Die prank video.
What do you think of Dennis Quaid's crazy rant caught on video? Real or prank? Tweet us @OMGNewsDaily!