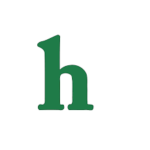 Demi and Rumer look like sisters instead of mother and daughter? Demi Moore and her daughter Rumer Willis posed for a new photo and the pair look so much alike it's almost hard to tell them apart.
Demi, Rumer Sisters Photo Stuns Fans
In the photo, Demi and Rumer dress alike, wear their hair the same, and even sport black glasses. The mother and daughter look like twin sisters in the photo that's being passed around the internet by fans.
Of course there is 26-year difference between Demi and Rumer, but looking like sisters is a great compliment to Demi Moore's beauty. The 52-year-old actress looks amazing, and some fans would say she's more beautiful than she was as a younger woman in movies like "St. Elmo's Fire" and "Ghost."
The recently crowned "Dancing With The Stars" champ posted the look alike photo on her Instagram page and captioned the snapshot, "That moment when you realize you actually are becoming your mother #twinning #imnotmad." Hey, if you have to look like anyone in Hollywood, Demi Moore's not a bad choice, right?
What are your thoughts on Demi and Rumer looking like sisters in the new photo? Tweet us @OMGNewsDaily.