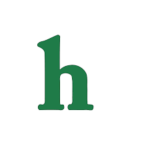 Demi Lovato received a love letter from her longtime boyfriend Wilmer Valderrama via an online Instagram post which celebrates the 3-year anniversary of her sobriety.
Demi Lovato Love Letter Goes Viral
It's been 3 years since Demi Lovato, 22, went to rehab and got her life back together. Now, a love letter from her boyfriend, Wilmer Valderrama, 35, has hit the internet and is a sweet, caring, tribute to the woman he loves and all that she's been through to overcome her demons, Page Six reports.
"It is now 3 years since you said: I am more important then any past, demon, disorder or addiction. Where you decided that YOUR life was worth living while loving yourself.. And I'm sure glad you did… I knew then the woman you've become now.. I am proud and [honored] to be front row to see the world you are about to change. I love you," The former "That 70's Show" star wrote.
Demi Is An Inspiration
Of course, Lovato has become and inspiration not only to Valderrama, but to her millions of fans. Demi has overcome a lot in the past few years such as addiction, depression, and an eating disorder. She is a true testament to how a celebrity can really get back on track not only in their personal life, but also have a killer comeback in their career.
Is this love letter just the beginning for Demi and Wilmer? Could marriage and children be next for the adorable couple?
What are your thoughts on Demi Lovato's love letter from boyfriend Wilmer Valderrama to celebrate her sobriety? Tweet us @OMGNewsDaily or leave a comment below.