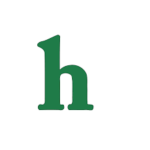 "Days of Our Lives" fans have already seen the character of Will Horton be recast and now Sonny Kiriakis could be next now that Freddie Smith has left the NBC soap, Enstarz reports.
'Days of Our Lives' Spoilers: Freddie Smith's Sonny Kiriakis Recast?
According to the report model and actor TJ Hoban (pictured above) took to his social media account on May 6 to reveal that he was joining the cast of "Days of Our Lives" and that he would begin airing in October as the show films about 5-6 months in advance. Fans immediately began to speculate on whether or not TJ had been cast as Freddie Smith's replacement and would be taking over the role of Sonny Kiriakis.
"Just booked Days of Our Lives. Starts filming next week, airs in Oct. Can't give details, so stay tuned," he wrote.
Soap Fans (Usually) Hate Character Recasts
If there is one thing that soap opera fans hate it's when their favorite actors leave and their beloved characters are recast. While some recasting is good like Kate Mansi taking over the role of Abigail Deveraux others haven't been well received such as Guy Wilson coming on as Will Horton after Chandler Massey's departure. However, the show must go on, and if writers want Sonny to stay in Salem then they're going to recast the character.
While TJ Hoban didn't reveal what part he would be playing on "Days of Our Lives" or give any other details besides the fact that we would see him on the show this fall, he looks a bit like the character of Sonny with his dark hair and good looks. If Sonny is recast this means that fans will be seeing a very different looking couple of Will and Sonny than they once were, and since they've become one of the most beloved couples on the show it seems that fans will really need to take to the new Sonny, if in fact there is one coming.
What are your thoughts on the rumors that Freddie Smith's Sonny Kiriakis has been recast on "Days of Our Lives?" Tweet us @OMGNewsDaily.