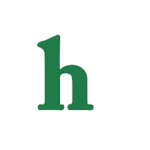 "Days of Our Lives" fans are in for a very dramatic February in Salem. Victor and Clyde's war will heat up and it looks like innocent Sonny will get caught in the crossfire. That's right, Sonny will be brutally attacked and rushed to the hospital as he clings to life.
Days of Our Lives spoilers: Sonny is brutally attacked!
Of course, this is the worst news Sonny's husband, Will Horton, can get, and Will will be overcome with the guilt he feels over cheating on Sonny with Paul, who happens to be Sonny's ex-lover, although Will has no idea about any of that.
Meanwhile, Paul will likely come in to play in the Sonny situation as he'll probably visit his former love in the hospital after hearing about the tragic episode. Will Sonny pull through this, and if so, will Will have the courage to finally tell him the truth about his infidelity?
Guilt and betrayal ahead
With Sonny's attack will come his father, Justin Kiriakis, back to town. Although, he'll find his wife Adrienne leaning on Will's father Lucas during her time of need. Is another "Days of Our Lives" love triangle brewing?
Victor will also find himself in a state of guilt, as he'll blame himself for what happened to Sonny, and may retaliate with an even bigger scheme against Clyde.
What are your thoughts on the latest "Days of Our Lives" spoilers? Tweet us @OMGNewsDaily or leave a comment below.