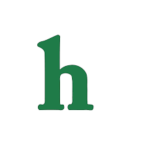 "Days of Our Lives" fans can't get enough of the big casting announcements that have been rolling in, and the latest is that Phillip Kiriakis is making his way back to Salem. "One Life To Live" vet John-Paul Lavoisier has been cast as Victor and Kate's son.
'Days of Our Lives' Spoilers: Phillip Kiriakis Back To Salem
According to the Inquisitr, John-Paul Lavoisier has already begun filming as Phillip Kiriakis and will begin appearing on "Days of Our Lives" sometime in December.
Of course, fans have been waiting for news that Phillip would return as it's already been announced that Jason Cook and Martha Madison are back as Shawn Brady and Belle Black, Phillip's childhood friends.
However, there has been some bad blood between the three in the past. Belle and Shawn were high school sweethearts, but Belle ended up married to Phillip. When Belle welcomed daughter Claire, it was assumed that she was also Phillip's daughter.
John-Paul Lavoisier Taking Over The Role
Of course, paternity is always a hot button issue in Salem, and "Days of Our Lives" fans watched as Phillip's world was rocked upon finding out that Shawn Brady was actually Claire's father.
Belle and Shawn eventually reunited and left Salem with Claire to sail around the world. They will be back, along with many other fan favorite characters such as Sami Brady, Bo Brady, Steve "Patch" Johnson, and Andre DiMera, to celebrate the big 50th anniversary this fall.
"Days" fans have a lot to be excited for, and it's all starting now. Characters are leaving, old favorites are returning. Now is the time to fall back in love with "Days of Our Lives."
What are your thoughts on John-Paul Lavoisier taking over the role of Phillip Kiriakis on "Days of Our Lives?" Tweet us @OMGNewsDaily.