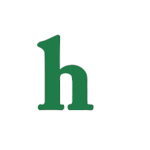 "Days of Our Lives" spoilers for Thursday, June 18 reveal that Nicole will finally come clean about how she's been playing Xander while trying to find out what he and Serena have been up to behind Eric's back, We Love Soaps reports.
'Days of Our Lives' Spoilers: Nicole Comes Clean To Eric
Nicole will finally fess up to Eric, who has saved her from Xander's crazy clutches. However, Xander is still on the loose and is actually tailing Nicole and Eric in hopes of killing them both!
All the while Daniel and Serena will have it out as he urges her to tell him what is going on between her, Eric, and Nicole. Will Serena blame it all on Nicole, or will she actually own up to her part in the blood diamond deal and tell the truth for once since she's been in Salem?
Eve Uses Marlena To Get Back at Jennifer
Meanwhile, Eve Donovan will try to use Marlena Evans to help her in her revenge plot against her nemesis, Jennifer Horton. Eve is obviously interested in using Jen's mother Laura Horton's mental illness in some way against Jen.
Later, Brady Black will overhear a conversation between his baby mama, Theresa Donovan, and her scheming friend Anne Milbauer, and it probably won't be good. Theresa will most likely be either complaining about Brady or ranting about her future plans for herself, baby Tate, and a relationship with Brady.
What are your thoughts on the latest "Days of Our Lives' spoilers? Tweet us @OMGNewsDaily.