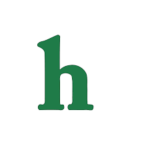 "Days of Our Lives" fans have been waiting to find out who Paul Norita's father is, and this week Marlena Evans will find out. Marlena will find the sensitive information on her grandson Will Horton's tablet, and get a huge shock.
'Days of Our Lives' Shocker: John is Paul's Father
Marlena will find proof that her own husband John Black is actually Paul Norita's biological father. Marlena will be the first to get the info, which will later come out at the charity benefit the Salemites will be attending.
Drake Hogestyn recently revealed to TV Insider that John will have  a lot to process by finding out he has an an Asian, gay, former professional baseball player son.
"It's a trifecta! Yeah, it's really a lot to handle. One minute John is telling Paul to get his ass out of town. Then, the next beat is, "Oh, my God, you're my son!" There will be huge hurdles to overcome."
Drake also reveals that the fact that Paul is gay won't be a problem for John, who already loves gay step-grandson Will Horton and his husband Sonny Kiriakis and their daughter Ari more than anything.
Drake Hogestyn Dishes on John's Secret Son
"It's not an issue and that's very healthy. John is very cool and accepting and that's important for the audience to see. The more we educate, the more we can fight the fear. This might have played out in a different way 20 years ago. In fact, even as recently as Will's coming out, the writers had one of our characters having a problem with it but those lines were removed from the script. You can't do that these days. Well, maybe you could have a villain be homophobic or racist, but you can't do that with someone like John. [Laughs] He has enough issues of his own! We don't need to pile it on. If anything, it's Paul who has a problem. He tells John to go piss up a rope. But John is determined to get to know his son and forge a real relationship."
John will be upset with Paul's mom, Tori, about not telling him the truth. "She claims that she tried. In fact, she came back to Salem to tell John about the child but, by then, he was devoting his life to God. Remember when John was a paranormal priest and that led us into the exorcism story? Well, the writers are working with that time period. It doesn't really track if you start putting the pieces together but, hey, you can sit at home and resist it, or just go with it. The audience will accept it if the actors play the truth."
What are your thoughts on John being Paul's father on 'Days of Our Lives?' Tweet us @OMGNewsDaily!