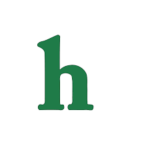 "Days of Our Lives" fans heads are spinning at all the casting shake up news. The Inquisitr reports that Kassie DePaiva is exiting the NBC soap as Eve Donovan.
'Days of Our Lives' Spoilers: Eve Donovan Leaving Salem
According to the report, Eve will be leaving Salem and "Days of Our Lives" behind in the coming months, but will not exit as apart of the serial killer story line.
Earlier today Hollywood News Daily reported that Shawn Christian who plays Dr. Daniel Jonas on "Days of Our Lives" is also leaving the soap, and it seems that the cast is seriously being re-evaluated. People are being shuffled in and out of the soap like crazy in hopes of getting more ratings and rebooting the show in general.
It has not been confirmed whether or not Kassie DePaiva wanted off of "DOOL" or if she was let go due to the revamping of the 50-year-old-series, but we'll be watching as she makes her way off from Salem.
What are your thoughts on Kassie DePaiva leaving 'Days of Our Lives" as Eve Donovan? Tweet us @OMGNewsDaily.