"Days of Our Lives" fans love the fact that Jason Cook returned to the show to portray Shawn Douglas Brady again, but unfortunately for viewers Jason isn't sticking around Salem long. Cook is set to exit the role in 2016.
'Days of Our Lives' Spoilers: Jason Cook Exiting As Shawn, Brandon Beemer Taking Over
According to Jason 47, when Jason Cook leaves "Days of Our Lives" yet again as Shawn Douglas Brady a familiar face will step in to the role. Brandon Beemer will take over as Shawn yet again just like he did 10 years ago when he was recast as the fan favorite character.
It looks like everyone wants to be apart of "Days of Our Lives" again now that the show is celebrating its huge 50th anniversary, ratings are up, and the story lines are amazing again. Hopefully, Shawn and his wife Belle, who is portrayed by Martha Madison, will stick around Salem for a long time to come.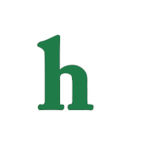 Melanie Jonas Returning To Salem?
Meanwhile, The Inquisitr reports that Molly Burnett is likely to be reprising her role as Melanie Jonas in 2016 as well. If Melanie does return home it might not be the happiest of homecomings for Daniel's daughter as it's rumored that Daniel Jonas may be killed after the new year.
Melanie would also have to deal with her ex-boyfriends Brady Black and Rafe's brother Dario Hernandez who is on his way back to Salem, and that may be a little awkward, especially if Brady and Theresa are back together. "Days of Our Lives" fans may remember that Theresa is the reason that Melanie left Salem in the first place, so it should be interesting to see how it all plays out.
What are your thoughts on the latest "Days of Our Lives" news and spoilers? Tweet us @OMGNewsDaily or leave a comment below.