"Days of Our Lives" fans are freaking out this week after rumors surfaced that fan favorite actress Kate Mansi may be leaving the role of Abigail Deveraux. A blind report by Serial Scoop suggests that one popular DOOL actress has decided not to resign a new contract with the soap and will be exiting soon. But who?
'Days of Our Lives' Spoilers: Kate Mansi Leaving The Role Of Abigail Deveraux?
"Days of Our Lives" fans believe that Kate Mansi could be the actress who has decided to leave the show, but are hoping that it is not her. Currently, Kate's character Abigail Deveraux is one of the most beloved and popular character on "DOOL." Abigail is at the center of some serious drama. She's been kidnapped by her fiance, Ben Weston, whom she recently found out is the Salem necktie killer. Ben has totally lost it and has Abby chained up at the Horton Cabin.
However, Abigail's true love, Chad DiMera, will be coming to her rescue as he now knows she's in trouble. To make matters worse Abigail is pregnant, with what she believes is Ben's baby, and has gone in to early labor due to all the stress she's under.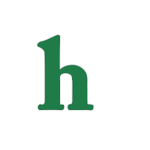 Could Abigail Be Recast?
In the past Kate Mansi has had some very interesting story lines on "Days of Our Lives." Abigail has gone after her married professor, Austin Reed, and had an affair with EJ DiMera behind Sami Brady's back. Now, she's involved with a murderer while in love with EJ's younger brother, Chad DiMera. (We know you love that drama!)
It would be sad to see Kate Mansi leave "Days of Our Lives," and the character is so important to the show that we can't imagine the soap without her. Perhaps if she does leave they'll recast her. However, fans aren't always very receptive to the actors who are recast in fan favorite roles.
What are your thoughts on the "Days of Our Lives" spoilers/rumors that Kate Mansi could be leaving as Abigail Deveraux? Tweet us @OMGNewsDaily or leave a comment below.