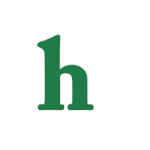 "Days of Our Lives" spoilers and rumors are running wild this week after fans noticed that actor Guy WIlson's name was missing from some cast lists photos posted online. Does this mean that Will Horton is leaving Salem?
'Days of Our Lives' Spoilers: Guy Wilson Exiting?
The Inquisitr reports that while no official confirmation about whether Guy Wilson is leaving or staying on "Days of Our Lives" has been revealed, but fans are speculating that Will could be the next character to depart from the show.
The "Days of Our Lives" spoilers and forum Facebook page explains the rumor and why fans believe Will may be leaving the soap.
Will Horton Leaving Salem?
"There are several sites reporting that Guy Wilson is leaving Days. There is SPECULATION circulating that it is happening based on lack of pictures of Guy on set, his tweets for the past several months, and a photo that was posted over the weekend showing the cast list. The list is blurry and cannot be deciphered clearly but a group of members on a popular Days board (that is followed by several members of the cast and crew at Days as well as some soap insiders) have blown it up and compared it to another list from April. They then compared what was known from the past list to what was on the current list and several names appear to be missing. The expected ones (those already confirmed as exiting) along with a few others. Guy's name APPEARS to be missing. That has NOT been confirmed by any reliable sources that are used to announce additions and departures for the show so as of this moment, it is all rumor and speculation. IF he is indeed gone, we will post the announcement here on the page with a link to the official source. Until then, nothing is concrete."
Do you think this points to Guy Wilson leaving "Days of Our Lives" as Will Horton? Tweet us @OMGNewsDaily.