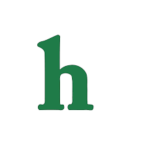 "Days of Our Lives" spoilers for the week reveal that Kristen DiMera will be back in action but she won't be alone. This time, Kristen will have Brady Black and Theresa Donovan's baby, whom she has named Christopher, with her, but is does the baby have some sort of medical condition?
'Days of Our Lives' Spoilers: Does Brady and Theresa's Baby Have Health Problems?
According to People Magazine's exclusive clip (seen below) from this week's "Days" storyline, Kristen's henchmen will be at her beck and call and it seems that she's worried about "her son's" health, whatever issue he has may only be cured by his biological parents Brady and Theresa.
Will Kristen Have The Baby Taken Away From Her?
Days of Our Lives News reports that Kristen will order Clint, who has been masquerading as Theresa's on again, off again bad boy boyfriend to kidnap Ms. Donovan and bring her to where Kristen is keeping baby Christopher.It's unclear about whether or not Theresa will see the baby, or if she'll be held prisoner against her will for some medical reasons, but it should be a good storyline for the struggling "Days" ratings.
Short and Sweet?
Eileen Davidson, who plays Kristen DiMera, is only set for a 10 episode stint on the NBC soap, so whatever happens it won't be too drawn out.
What are your thoughts on the "Days of Our Lives" spoilers about Kristen and the stolen baby? Tweet us @OMGNewsDaily.