"Days of Our Lives" fans are about to get another blast from the past. Dario Hernandez, the brother of Rafe and Gabi Hernandez is set to return to Salem in the very near future. The character was last seen in 2011.
'Days of Our Lives' Spoilers: Dario Hernandez Returning To Salem
Actor Jordi Vilasuso will be taking over the role that was previously played by Francisco San Martin, Jason 47 reports. The last time Dario was seen on "Days of Our Lives" he only stayed for a few months and was in a relationship with Melanie Jonas. Dario then left town and hasn't been seen again.
So, why bring Dario back now? Well, it seems that Dario's character could be returning to "Days of Our Lives" as a part of the story line with Eduardo, the Hernandez family patriarch who left his wife and children when they were very young.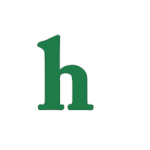 Hernandez Family Drama Coming?
Recently it was revealed on "DOOL" that Paige's father Eduardo Larson was actually Eduardo Hernandez and that Paige was Rafe and Gabi's sister. Unfortunately no one knew about this until after Paige was murdered by the necktie killer so they never got to establish a relationship with each other.
Could Dario be ready to confront Eduardo now that he's in Salem and trying to make amends to the children he has left? Will Dario find a new love interest during his time back on "Days of Our Lives?" Perhaps Theresa will catch his eye?
Meanwhile, Dario may not be the only character returning to Salem. The Inquisitr recently reported that actor Matthew Ashford has expressed interest in returning to "Days of Our Lives" as Jack Deveraux, Jennifer Horton's husband and father of JJ and Abigail Deveraux who was last seen when he "died" by falling down an elevator shaft after saving his daughter Abigail after a huge explosion.
What are your thoughts on the latest "Days of Our Lives" spoilers? Are you glad to see Dario returning to Salem? Tweet us @OMGNewsDaily.
[Photo Credit: Jordi Vilasuso/Twitter]