"Days of Our Lives" fans know that the show has been heating up since September and it shows no signs of stopping. This week Bo Brady finally made it back to Salem with the help of his best friend Steve "Patch" Johnson, but he won't like what he finds.
'Days of Our Lives' Spoilers: Bo & Hope Reunite, Another Person Dies
Bo will return home only to find out that is wife Hope has already married Aiden Jennings. The two are currently celebrating their wedding night at Bo and Hope's home, but Hope has no idea that Aiden has devilish plans to kill her in order to collect her life insurance money and pay back the DiMera family the money he owes them.
"Days of Our Lives" viewers will see Bo Brady rush home to Hope only to find Aiden about to kill the love of his life. Of course Bo, being the hero that he always is, will jump to defend his Fancy Face and the two men will struggle. Of course the best man will win and Bo will come out victorious. However, Aiden won't be in such good shape. Rumors are flying that Aiden will actually die leaving his teenage son, Chase, without any parents.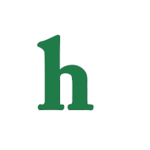 Steve And Kayla's Newest Threat
Meanwhile, The Inquisitr reports that Steve will come home to his own drama. Steve and Kayla's son Joey has been admitted to the hospital and soon they'll learn that threats are being made towards their family. Many "Days of Our Lives" watchers believe that the threats could be coming from Ava Vitali, a mafia princess who has had it out for Steve for years. Ava will be coming back to Salem in the coming weeks, and it looks like Steve and Kayla will have to defend their family from her once again.
What are your thoughts on Bo and Hope's reunion, Aiden's rumored death, and the rest of the "days of Our Lives" spoilers? Tweet us @OMGNewsDaily or leave a comment below.