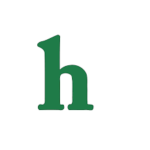 "Days of Our Lives" is really heating up, and on Friday Bo Brady is officially back. His return has been a hot topic of conversation among "DOOL" fans for months, but after all is said and done, will they be deeply disappointed?
'Days of Our Lives' Spoilers and Rumors: Bo dies, Hope ends up with Rafe?
According to the Inquisitr, rumors are flying that Bo Brady may return to Salem for a huge family reunion only to be taken away forever. Actor Peter Reckell has stated in the past that he would only return to "Days of Our Lives" to give fans closure on the character of Bo Brady and since there is a serial killer on the loose it seems that Bo could very well be one of the victims.
If Bo were to die, the entire story line would explain his absence, give fans closure on the character of Bo, give Hope closure on her marriage, and leave the door open for Hope to end up with Rafe Hernandez, which many fans would love to see.
Will you miss Bo Brady?
"DOOL" viewers have been expressing their opinions on Hope and Rafe's possible relationship and a lot of people are on board with the couple, whom fans can call "Hafe."
"Lets put Hope and Rafe together," one fan wrote via Facebook. "I'm rooting for Rafe and Hope to be together," another commented.
It seems since the character of Aiden looks to be up to something suspicious and not good for Hope, that Rafe would be the next best person for Hope to eventually fall for after Bo. He's a police officer, a good person, he loves Ciara, and obviously adores Hope.
What are your thoughts on the "Days of Our Lives" spoilers and rumors about Bo, Hope, and Rafe? Tweet us @OMGNewsDaily.