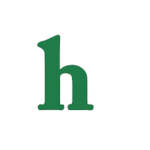 "Days of Our Lives" fans are in luck. Two beloved characters are returning to Salem to help celebrate the NBC soap's 50th anniversary. Both Peter Reckell and Stephen Nichols who play Bo Brady and Steve Johnson will be back later this year.
'Days of Our Lives' Spoilers: Bo Brady and Steve "Patch" Johnson Return
According to TV Line, both Bo Brady and Steve "Patch" Johnson will be back sometime before "Days of Our Lives" celebrates it's 50th anniversary in November. Their story lines should be interesting as there is some drama going on with their former wives.
Bo was last seen in Salem in 2012 when he left his wife Hope Brady and daughter Sierra for an undercover mission that he has yet to return home from. Recently, Hope decided to end her marriage to Bo after meeting hunky lawyer Aiden Jennings, whom she is currently dating very seriously.
Drama To Come In Salem
Meanwhile, Steve's character has been absent since 2009. He and his wife Kayla are now divorced and she's living back in Salem and working as a doctor at the local hospital.
Since these relationships are now strained, it's obvious that Bo and Steve's return to "Days of Our Lives" will come with big drama and uncomfortable confrontations with their exes, but fans will love to see what the two former best friends have been up to since leaving Salem, and their families behind.
What are your thoughts on Bo Brady and Steve "Patch" Johnson returning to "Days of Our Lives?" Tweet us @OMGNewsDaily or leave a comment below.