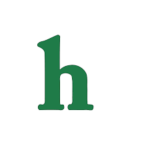 "Days of Our Lives" fans rejoice. Fan favorite actor Thaao Penghlis is returning to the NBC soap. The actor has appeared on and off the show since 1981 and has played both Tony DiMera and Andre DiMera.
'Days of Our Lives' Spoilers: Andre DiMera is Back!
According to TV Line, Thaao Penghlis has signed a contract to return to "Days of Our Lives" as Andre DiMera. The actor will bring some much needed DiMera action to Salem as Stefano has been very absent from the town and Chad is the only member of the family left in Salem with Kristen, EJ, and Lexi all dead.
Thaao Penghlis Tweets Excitement Over 'DOOL' Return
Thaao revealed his excitement on Twitter about returning to "Days" after all these years. "I cannot tell how great it was going back to DOOL set on contract & be embraced by so many. As Ken Corday said 'Welcome back to the family.'"
More Beloved Characters Returning to 'Days'
Fans are delighted to hear about Andre DiMera's return, as some other fan favorite characters are returning for small stints on the show to help celebrate the soap's 50th anniversary. The characters of Sami Brady, Bo Brady, and Steve "Patch" Johnson will all be back in Salem later this year.
What are your thoughts on Thaao Penghlis returning to "Days of Our Lives" as Andre DiMera? Tweet us @OMGNewsDaily.