"Days Of Our Lives" is entering the month of sweeps and everything is about to hit the fan. This week, spoilers reveal that Abigail will finally find out that her fiance, Ben Weston, is totally crazy and that he is actually the Salem necktie killer, not her ex-boyfriend Chad DiMera.
'Days of Our Lives' Spoilers: Ben Kidnaps Abigail
When Ben learns that Abigail has found out his dirty little secret he will totally freak out in fear of being arrested and losing his girlfriend, who is carrying what he believes to be his child. An irrational Ben will then decide to kidnap Abigail and lock her up inside the Horton Cabin, the very same place where Abby helped Chad hide when he was on the run from police.
Meanwhile, the gala and Hope and Aiden's wedding will also take place this week. Hope will finally say 'I Do' to Aiden and the pair will return home to celebrate their wedding night. However, it won't go as planned for either of them.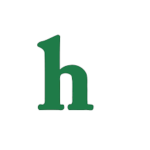 Hope & Aiden's Wedding Night Shocker
According to the Inquisitr, Aiden will pretend to be the necktie killer and attempt to strangle Hope and kill her in order to gain her life insurance money. However, Hope is a cop who knows how to defend herself and she'll fight back, ultimately killing Aiden.
Hope and Abigail will both get the shock of their lives this week when they find out the men they loved are killers who would stop at nothing to get what they really want. Will Ben's fate be the same as Aiden's when all is said and done?
Tune in to "Days of Our Lives" every weekday on NBC to find out how it all ends up.
What are your thoughts on the latest "Days of Our Lives" spoilers? Tweet us @OMGNewsDaily or leave a comment below.
[Photo Credit: NBC]