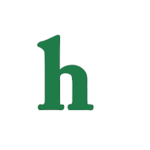 "Days of Our Lives" spoilers reveal that Abigail Deveraux's life could be in danger, and it's all because of her fiance Ben Weston.
'Days of Our Lives' Spoilers: Abigail In Danger?
According to the Inquisitr, last week "DOOL" fans watched as it was revealed that Ben was the Salem serial killer who had been killing women by strangling them with a necktie. Ben has been killing the women and framing Abigail's ex-boyfriend Chad DiMera for the murders, claiming to himself that Chad made him do it. Now, Abigail's life is in danger because she's engaged to, and living with this madman who murdered not only her co-worker Serena Mason but also her brother JJ's girlfriend, Paige Larson.
Abigail, who is also pregnant with what she believes is Ben's baby will be in for the shock of her life when she eventually finds out that her boyfriend is the Salem Strangler. There have been red flags for this relationship all along, most recently when Ben secretly put a tracking app on Abigail's phone so that he could know where she was at every moment. Ben has gone off the rocker and could eventually end up trying to hurt Abby.
Robert Scott Wilson Exiting 'DOOL' As Ben Weston?
Will Chad find out that Ben was the one framing him, and that possibly the baby that Abigail is carrying is another DiMera heir? Whatever happens it's likely that the actor who plays Ben, Robert Scott Wilson, is leaving the show.
Since Ben has been revealed as the killer, it seems that there are only one of two things that can happen to Ben, he'll end up in prison or dead. One way or the other it seems like Ben could be leaving Salem for good. Although it hasn't been confirmed, things are looking good for Ben.
What are your thoughts on the latest "Days of Our Lives" spoilers? Tweet us @OMGNewsDaily.