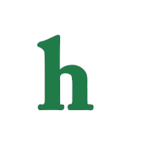 "Days of Our Lives" fans are about to see yet another death in Salem, and this time it is going to be a beloved character and the most emotional loss yet.
'Days of Our Lives' Spoilers: Will Horton To Die This Week
According to the Inquisitr, "Days of Our Lives" viewers will have to suffer through watching beloved character Will Horton be the next victim of the necktie killer, who has been revealed to be Ben Weston.
The report reveals that Will will somehow find out that Ben is the serial killer terrorizing Salem, the same man who killed Serena Mason and Paige Larson, and framed Chad DiMera for it, and of course Ben can't let Will tell the world his dirty little secret, so he'll be forced to kill yet again.
Ben will brutally strangle Will Horton at his own apartment and the body will be discovered by what seems to be a woman, possibly Will's best friend and baby mama Gabi Hernandez, or his cousin Abigail Deveraux, who is unknowingly engaged to the killer, Ben.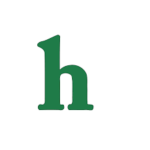 Will's Loss Will Be Huge
The "Days of Our Lives' character exit of Will Horton is huge. The character has been apart of "DOOL" since his birth to parents Sami Brady and Lucas Horton, and is part of Salem's two main families.
Will's death will open the door for his mother, Sami Brady, to return to Salem and likely try to find out who killed her son and make sure justice is served for her son. Will's estranged husband Sonny Kiriakis will also likely be back and the rest of Will's family, Lucas, Marlena, Roman, John, Kate, and Gabi will also be emotionally draining at this time. It's going to be so sad to watch Will take his last breathe on Friday, so prepare yourselves.
What are your thoughts on the latest "Days of Our Lives" spoilers? Tweet us @OMGNewsDaily.