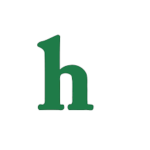 "Days of Our Lives" fans are in for some big changes in the coming months. The NBC soap is doing a big reboot and some of the newer characters will be leaving Salem. One of those characters is Daniel Cosgrove's Aiden Jennings.
'Days of Our Lives': Daniel Cosgrove Leaving The Soap
According to Soap Digest, Aiden Jennings will be exiting Salem this fall. Multiple fans revealed that Daniel Cosgrove announced he was leaving "Days of Our Lives" in November at a recent fan event in Canada.
Viewers have been watching Cosgrove's character, Aiden Jennings, as he has been carrying on a serious romantic relationship with fan favorite character Hope Brady. Hope and Aiden have blended their families and have helped one another heal after the death of Aiden's wife and Hope's divorce from Bo Brady.
How Will Aiden Leaving 'Days of Our Lives?'
Meanwhile, Hope's ex-husband, Bo, will be coming home to Salem as part of the 50th anniversary celebration happening in November. Other favorite characters will also be coming back to celebrate, Steve "Patch" Johnson, Sami Brady, Shawn Brady, and Belle Black-Brady are also returning.
Fans will surely miss Aiden Jennings and it should be interesting to see how Daniel Cosgrove exits the show.
What are your thoughts on Daniel Cosgrove leaving "Days of Our Lives?" Tweet us @OMGNewsDaily.