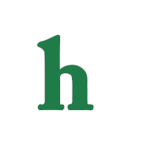 "Days of Our Lives" fans were so glad to hear that both Peter Reckell, who previously played Bo Brady, and Stephen Nichols, who portrayed Steve "Patch" Johnson on the show would be returning for the 50th anniversary celebration for a few episodes. However, now it's been confirmed that Steve is staying in Salem!
'Days of Our Lives': Steve 'Patch' Johnson Staying In Salem!
According to Jason 47's Days Website Stephen Nichols is back on contract, meaning he'll be sticking around Salem for awhile and we'll be seeing a lot of him. This is great new for fans of former super couple Steve and Kayla.
Steve and Kayla's Son Joey Becoming a Troubled Teen
Meanwhile, it looks like Steve is returning to "Days of Our Lives" just in time. Days of Our Lives News reports that the soap is about to age Steve and Kayla's son Joey to be a teenager and that he'll be a troubled teen at that. It seems that Steve and Kayla will have their hands full trying to parent the wild teenager, and working together for the good of their son, Joey, could even bring them back together romantically. (You know they can't stay away from each other!)
Andre DiMera is Back As Well!
Meanwhile, as previously reported by Hollywood News Daily, Thaao Penghlis is also back on contract as Andre DiMera, and fans will begin seeing his first scenes sometime this fall, likely in September. Along with a new batch of writers, whose story lines will begin airing in August, there are a lot of exciting things going on at "Days of Our Lives" and fans should be excited to see them all unfold.
What are your thoughts on Patch returning to Salem? Tweet us @OMGNewsDaily.