"Days of Our Lives" fans have lost a lot of fan favorite characters such as Bo Brady and Will Horton lately, but one character they won't be seeing leave Salem anytime soon is Hope Brady. Actress Kristian Alfonso has officially renewed her contract on "DOOL" and is remaining a crucial member of the cast.
Kristian Alfonso Renews 'Days of Our Lives' Contract
According to Soap Opera Digest, just because Bo Brady is dead and gone doesn't mean Hope is leaving her home in Salem. Kristian Alfonso has signed a brand new contract with "Days of Our Lives" and will be sticking around Salem even longer.
"I am excited and thrilled to be asked to continue to be a part of Days of our Lives," Alfonso told the publication.
Kristian Alfonso debuted as Hope Brady in 1983 and quickly became one of daytime's most popular and beloved leading ladies. Hope's relationship with Bo Brady skyrocketed them to super couple status and one of soap's most beloved couples of all time.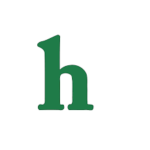 Hope Brady To Stay In Salem
Kristian was nominated for a Daytime Emmy Award as Outstanding Younger Actress in a Drama Series in 1985 as well as the Young Artist Award in 1984, 1985, and 1986. Alfonso left "Days of Our Lives" in 1987 and came back three years later in 1990 for a brief stint. In May of 1994 she returned full time to Salem and has been there ever since.
During her time on "Days of Our Lives" Kristian Alfonso has experienced many memorable story lines as Hope Brady, but besides the recent arc of her marrying Aiden Jennings and having Bo Brady return to her only to lose him again, the most memorable may be when Hope and Bo's young son Zac was killed in a hit and run accident.
"Days of Our Lives" fans couldn't be happier that Kristian Alfonso is staying in Salem as Hope Brady and are excited to see where Hope's life goes now that she's lived through such trauma.
Tell us your thoughts on the latest "Days of Our Lives" news. Tweet us @OMGNewsDaily or leave a comment below.