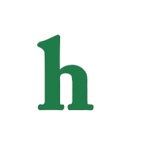 Are "Days of Our Lives" fans fixing to get EJ DiMera back? Rumors have been flying since actor James Scott's exit from the show and his death was shown in a heartbreaking way on the NBC soap, and with the mysterious circumstances surrounding EJ's death and the mystery injection given to his dead body by his sister Kristen after his supposed death fans are hoping that EJ can rise from the ashes like his father Stefano has done multiple times in the past.
'Days of Our Lives' Rumors: Is James Scott Returning as EJ DiMera?
Thankfully for fans actor James Scott, who played EJ DiMera on "Days of Our Lives" from 2006 to 2014, took to his Twitter account to set the record straight. It seems that James has been hearing the rumors of an EJ DiMera return and wanted to reach out to his fans before the rumors got out of hand.
When a fan tweeted to James that she heard NBC insiders said that Scott may come back for a few episodes he quickly replied. "Well let's quash that rumor. No plans to return. Sorry, but it's not happening."
Either James Scott just killed our dreams, or he's playing it cool about a possible "Days of Our Lives" return. Our bet is that James is not returning as an EJ return would be the start of a huge story line that would mean Scott would need to be back full time, which just isn't happening, at least for now.
What are your thoughts on James Scott speaking out about rumors an EJ DiMera return to "Days of Our Lives?" Tweet us @OMGNewsDaily.