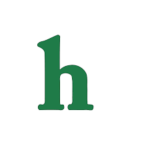 The 90's/early 2000's are back in a big way. Both "Dawson's Creek" and "Buffy The Vampire Slayer" are headed back to TV! (Finally!) Starting June 22nd, fans will get to see the shows from the beginning, or possibly for the first time ever.
'Dawson's Creek' and 'Buffy The Vampire Slayer' Returning to TV!
According to Variety, ABC Family has picked up re-runs of the hit teen dramas, and we're breaking down exactly why you should be watching (or DVR-ing) every episode.
"Dawson's Creek" stars James Van Der Beek, Katie Holmes, Joshua Jackson, and Michelle Williams as Dawson Leery, Joey Potter, Pacey Witter, and Jen Linley. The group of friends are not only too smart to be high school teenagers, but also lead very dramatic lives.
Dawson is from a seemingly perfect family where he was nurtured and encouraged to follow his dreams of being a film director like his hero Steven Spielberg. Joey is raised by her sister after her father's imprisonment and mother's death. She is quiet, mature, and secretly in love with Dawson. Pacey is a wild child, immature, and goofy. He doesn't take much seriously and offers so much comic relief. Jen is the new girl in town who peaks Dawson's interest and Joey's hate, but has some secrets she's been hiding.
Former WB Shows Hit ABC Family This Summer
"Buffy The Vampire Slayer" follows the lives of Buffy Summers, Willow Rosenberg, and Xander Harris. Buffy, played by Sarah Michelle Gellar, is the "chosen one" who has recently become the one and only slayer. She moves to Sunnydale, California and begins her life of slaying. She meets Willow, played by Alyson Hannigan and Xander, portrayed by Nicholas Brenden. They learn her slaying secret and with a band of other players rally to help Buffy constantly save the town, their own lives, and the world from vampires, demons, and high school.
The bonus of "Buffy" fans is her vampire boyfriend, Angel, played by David Boreanaz. Their romance is awesome to watch, and also has a big twist that no one will see coming….unless you've already seen the show, that is.
So, if you love teen dramas you'll have to check out ABC Family's re-runs of "Dawson's Creek" and "Buffy The Vampire Slayer" when they begin airing on June 22. Set those DVRs!
Are you excited that "Dawson's Creek" and "Buffy The Vampire Slayer" are returning to TV? Tweet us @OMGNewsDaily.