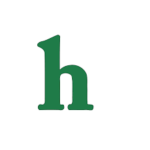 The former "Baywatch" star David Hasselhoff revealed he was involved in a dune buggy accident that left him with broken bones in his back. The accident took place after David Hasselhoff attempted to jump a sand dune at a high speed and misjudged the landing.
"Baywatch" star breaks back in beach crash
"So I'm flying through the air. It crashed down. I broke a vertebra. It's broken right now." David Hasselhoff did not reveal any other details of his accident and broken back injury. David did however open up a discussion about his relationship with current girlfriend Hayley Roberts.
David Hasselhoff talks relationship with Hailey Roberts
David Hasselhoff claims that he does not really see him and Hailey in it for the long haul. David, 62, said that the reason they haven't got married was because he knows it was "not going to be a perfect relationship." The couple have been together since 2011 after they met in a Cardiff bar while David was filming "Britain's Got Talent." David claims he sometimes feels he loves Hailey too much, and would like to tell her to go find a man her own age. "We split up before, a long time ago, and I was sick." But he said Hayley was still paramount in his life adding: " She's my best friend." When asked if he ever saw the two having children together David Hasselhoff replied, "I've got two bad knees and a broken back, but I'm still dancing. I'd take the kid everywhere with me. That's what I did with my girls. I was a good dad." David Hasselhoff's description of a good dad may be a little distorted from years of heavy drinking. In 2009 David Hasselhoff began experiencing a number of alcohol related emergency medical issues. The former "Young and the Restless" star was taken to the hospital a number of times reportedly experiencing alcohol poisoning. David Hasselhoff admitted issues with alcohol abuse. This alone makes his good parent statement questionable. However what really stands out in the minds of celebrity news followers was David's infamous home drunk tape. On May 3, 2007, a home video clip surfaced of Hasselhoff apparently in an alcoholic stupor. The video showed him shirtless and drunk, lying on the floor, trying to eat a cheeseburger in a Las Vegas hotel room. His daughter, Taylor Ann, who shot the video, can be heard saying, "Tell me you are going to stop, tell me you are going to stop." In the wake of the leaked clip, Hasselhoff issued a statement saying it was recorded by Taylor Ann so that he could see how he behaved while intoxicated and the footage was deliberately released. The results of the video, found Hasselhoff's visitation rights with his two daughters were suspended on May 7, 2007, for two weeks until the video's authenticity and distributor were determined. What do you think about David Hasselhoffs latest interview?