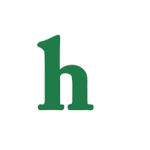 Dave Grohl and Taylor Swift may be the weirdest couple of friends in Hollywood. After Taylor opened for Dave's band The Foo Fighters at BBC Radio 1's Big Weekend in Norwich, England on Sunday Grohl couldn't contain his excitement about having the amazing Miss Swift warm up the crowd for them.
Dave Grohl, Taylor Swift New BFF's?
According to MTV, Dave Grohl loved the fact that Taylor Swift opened for The Foo Fighters so much that he decided to dedicate a ton of songs to the "Bad Blood" singer. Grohl even revealed that he was totally "obsessed" with Taylor, which is something that most of us can relate to, right?
Dave Says He's 'Obsessed' With Taylor
"I'm officially obsessed — she might want to get a restraining order," Dave joked to the crowd. "I'm all about Swift. I'm going to dedicate this song to Taylor Swift, how about that? This one goes out to my opening band, Taylor Swift."
Hopefully, Dave and Taylor got to hang out backstage, and Swift gave Grohl a few autographs for his kids, whom the front man revealed loves the "Blank Space" songbird.
What are your thoughts on Dave Grohl and Taylor Swift's new connection? Tweet us @OMGNewsDaily.