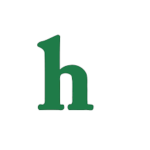 Dannielynn Birkhead stunned at the Kentucky Derby on Saturday. Anna Nicole Smith's daughter joined her father Larry Birkhead at the famed race and fans loved seeing the gorgeous little girl looking happy and healthy with her dad.
Dannielynn Kentucky Derby: Anna Nicole Smith's Daughter Stuns
Dannielynn is a perfect combination of her mother and father, and looks so much like her late mother. The 8-year-old walked the red carpet with her doting dad, who adorably bent down to kiss his little girl's cheek as photographs snapped a sweet photo of the father and daughter.
Dannielynn Birkhead couldn't have looked happier at the Kentucky Derby as she looked pretty in pink, wearing a floral dress and opted for an over-sized headpiece instead of the traditional hat that females usually wear to the horse race.
Derby Tradition
Dannielynn and Larry rarely make public appearances together, and this was the first time the Birkheads have been out on the red carpet since the 2014 Kentucky Derby. It seems the race has become a big tradition for the father and daughter, and Anna Nicole Smith would likely love the fact that the two head out to the star-studded event together every year.
It's great to see Dannielynn looking so happy with her dad, and we think Anna Nicole would be proud!
What are your thoughts on Dannielynn at the Kentucky Derby? Tweet us @OMGNewsDaily.