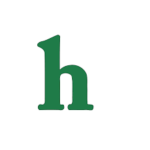 Dane Cook is banned from the Laugh Factory for life after allegedly harassing a waitress at the Hollywood location of the comedy club.
Dane Cook Banned From Laugh Factory For Life?
Entertainment Tonight reports that Cook got into a fight with the owner following the incident and the comedian stormed out screaming "I own this place!"
According to the report, Dane Cook being banned from the Laugh Factor could be a huge blow to the establishment. Dane's been a regular at the club for many years and made it the place where he works on his new material.
Dane Set Records At The Laugh Factory
Cook even set records at the place for endurance by performing on stage for three hours and 50 minutes back in 2007 and later shattered the record by performing for seven straight hours in 2008.
Dane Cook has become one of the most popular comedians in the business today and has sold out huge crowds around the country, and left fans laughing hysterically with his HBO comedy specials and in his movies such as "Good Luck Chuck" and "Employee of The Month."
Dane's reps have not commented on the alleged life ban as of yet.
What are your thoughts on reports that Dane Cook was banned from the Laugh Factor for life? Tweet us @OMGNewsDaily.