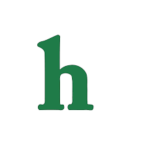 "Dancing With The Stars" Season 21 is better than many expected. The level of talent already has been surprising and there are many front runners after only 2 weeks in the ballroom. However, on Monday, it was time for that dreaded first elimination, and we think fans may have gotten it right.
'Dancing With The Stars' Season 21 First Elimination: Chaka Khan Gone
Despite low judges scores in week one, Kim Zolciak made it through the first elimination, leaving Gary Busey and Chaka Khan the only two couples in jeopardy after their second dances.
In the end, it was legendary singer Chaka Khan who got the boot first as she just wasn't in it to win it, or so it seemed. (At least Gary Busey seemed excited and energized!)
DWTS Has Tons Of Talent This Years
Meanwhile, the number of contestants that are front runners is amazing. Obviously, Bindi Irwin is still the one to beat after two dances and landing on top of the leader board both times, but Nick Carter is a forced to be reckoned with, as is husband and wife contestants Carlos and Alexa PenaVega.
American hero, Alex Skarlatos, Vine star Hayes Grier, singer Andy Grammer, and reality star Tamar Braxton aren't far behind, and it is still anybody's race right now. What was once being called "Dancing With The Stars" possible worst cast ever is actually turning out to be pretty entertaining…so far.
What are your thoughts on "Dancing With The Stars" Season 21 and Chaka Khan's being the first elimination? Tweet us @OMGNewDaily.