"Dancing With The Stars" was so fun on Monday night. Not only did Backstreet boy Nick Carter earn perfect 10's and give himself immunity for the night, meaning he could not be kicked off this week, but he also found out the gender of his unborn baby.
'Dancing With The Stars': Nick Carter Earns Perfect Score, Reveals Baby Gender
After dancing an emotional routine all about his love for his wife, Nick Carter got his first perfect score of the season on "Dancing With The Stars." The moment was made even sweeter when he and his wife learned the gender of their baby on live TV.
Nick and his wife Lauren Kitt opened a giant box full of blue balloons and found out that they were having a (backstreet) boy! Earlier in the package before his dance Nick revealed that Lauren was pregnant after the couple struggled to conceive for over a year.
Meanwhile it was a bittersweet night for Andy Grammer, who danced a routine in honor of his late mother, but earned less than desirable scores. The night got a little better for Andy and his partner Allison after they won their dance off against Alek and Lindsay after Grammer did a freestyle with a flip and the worm. Sadly it was not enough to keep Andy and Allison from elimination.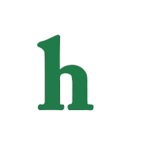 Andy Grammer Eliminated
Andy Grammer was eliminated from "Dancing With The Stars" leaving Carlos PenaVega, Alexa PenaVega, Bindi Irwin, Tamar Braxton, Alek Skarlatos, and Nick Carter left in the competition, which will end with a holiday celebration the week of Thanksgiving.
While Bindi Irwin has been the frontrunner since the beginning, the rest of the cast is not to be taken lightly. Everyone is working hard and it is still anybody's game at this point. Tune in next week to see who the next star is to get eliminated. Our prediction: Alek Skarlatos.
What did you think of Nick Carter's perfect score and baby reveal on "Dancing With The Stars?" Were you sad to see Andy Grammer go? Tweet us @OMGNewsDaily or leave a comment below.