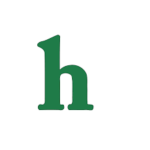 The first "Creed" trailer has finally been released, and "Rocky" fans couldn't be more excited. Sylvester Stallone returns as his beloved character Rocky Balboa to help mentor his late best friend Apollo Creed's son, played by Michael B. Jordan.
First 'Creed' Trailer Released: Rocky Balboa Is Back
In the trailer Apollo's son has a chip on his should and a love for the boxing ring, just like his father. However, to be great he'll need to know all of the tricks of the trade and there is only one person who can teach him, Apollo's biggest enemy turned best friend, Rocky Balboa.
'Rocky' Fans Excited
Rocky will take Apollo's son under his wing and teach him how to become a champion with talent, determination, and most importantly, heart.
It will be great to see Rocky back in action on the big screen as the series of movies are favorites among film lovers. The movie should open a new generation of "Rocky" lovers up to the original films which have always been an underdog story.
What are your thoughts on the first "Creed" trailer? Tweet us @OMGNewsDaily.