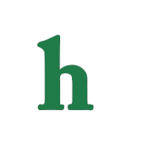 UPDATE: The plans for the 'Coach' sequel series have been nixed, for now. 
Craig T. Nelson is returning as "Coach" in a sequel series planned for 13 episodes. The "Parenthood" alum will return to TV as Hayden Fox, everyone's favorite and most lovable college football coach.
Craig T. Nelson Returning in 'Coach' Sequel Series
People Magazine reports that Craig T. Nelson has signed on to reprise his role as Hayden Fox in a "Coach" sequel series which will revolve around Hayden's son, also a football coach.
NBC has picked up 13 episodes of the series, which will take place 20 years after the original show ended on ABC. Coach Fox is now retired from his coaching days, but returns home to help his adult son, who is coaching a start up college team in Pennsylvania.
Sequel Series' On The Rise?
It's unclear on whether any of the former "Coach" cast members such as Shelly Fabares or Jerry Van Dyke, will return, but fans of the original series are so excited for the reboot.
It seems that TV show reboots and sequel series are huge right now. "Boy Meets World's" sequel "Girl Meets World" is already beloved by fans old and news, and talks of a "Full House" sequel coming to TV has been circulating. If the new "Coach" series can drum up enough excitement from old viewers, and have a strong cast and staff this show could go far.
What are your thoughts on Craig T. Nelson returning in a new "Coach" sequel series? Tweet us @OMGNewsDaily.