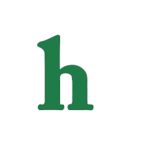 Colin Farrell claims he has not had a date in about four years. Hard to believe the movie star heartthrob is sitting home nights without the company of a female right? So what is behind Colin Farrells' dateless nights? Colin reveals that he is so involved in raising his two sons, James 11, and Henry, 5 and with his career that there is just not time these days for dating.
Colin Farrell has not been on a date in four years
"It's just not happening, what with the work, the kids and my life. I know it's not what people expect to hear, but that's the honest truth."  Colin Farrell, 38, is the father of two boys, and his current work schedule appears to be quite full. His current project that fans are most excited about at the moment is the upcoming season of HBO's True Detective where he will star alongside of Vince Vaughn.
Colin Farrell's children and career keeps him to busy for a woman
Colin Farrell admits that following the birth of his sons he soon realized that his life was not his own any longer, and that it revolves around being a good father to his sons.The job he considers first and foremost as his most important. He also relishes in having unnecessary pressures removed from his life."It's not about 'me, me, me the loudmouth' any more — and that takes the pressure off me to live up to those expectations," he added.
Given his dedication to his children, a quality that many women find utterly irresistible,and his busy work schedule still one would believe that Colin could squeeze in a few hours a week to spend a little time dating, we are sure if asked Colin could have his choice of eager female fans in a matter of seconds. What do you think about Colin Farrell's dedication to his children and work, should he push dating aside for now?