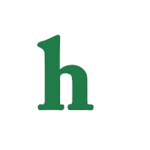 Chris Copeland, the former New York Knicks player turned Indiana Pacers forward was brutally attacked and stabbed at New York hot spot 1OAK along with his wife Katrine Saltara on April 8.
NBA Player Chris Copeland and Wife Stabbed in NYC
TMZ reports that the violent incident took place at the nightclub at around 4 a.m. Chris Copeland was stabbed int he stomach while his wife, Katrine, was slashed in various body parts. Following the attack, the police arrested suspect Shezoy Bleary, 22.
Thankfully for Chris and Katrine their wounds were not life threatening, but later they couple were seen outside of the establishment tending to their injuries, and Katrine was heard saying, "We were attached out of nowhere by a f—ing black civilian! We have nothing to say. We are scared for our lives!"
Larry Bird Speaks Out
Fans have been buzzing about the shocking report all day long, even making Chris Copeland a trending topic as the tweeted support and gave their opinions about his brutal attack.
Iconic former NBA player, Larry Bird, the President of Operations for the Indiana Pacers released a statement about Copeland's injuries. "We are aware that Chris Copeland was injured early this morning in New York City. We are still gathering information and will update when we know more. Our thoughts are with Chris and those injured," he said.
What are your thoughts on Chris Copeland and his wife's attack? Tweet us @OMGNewsDaily.