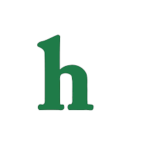 Chris Brown just can't seem to play well with others without a fight. Brown is suspected in Las Vegas of battery after getting into a confrontation during a pick up game on Monday morning.
Chris Brown involved in a brawl in Vegas
Chris Brown has been accused of brawling with another man in the wee hours of Monday morning after getting into a heated argument that became physical.Vegas police have named Chris Brown as the suspect after arriving to the scene at the Las Vegas Palms Hotel Resort.
Statements taken point fingers at Brown who was playing basketball, getting into an argument then allegedly punching the other guy.It appears that Chris Brown only has two possible solutions in this case, one he can sign for the situation, show up in court and pay a misdemeanor battery fine, or Brown may gamble and take his chances with the D.A. who could decide to press charges. It appears the first option could be the way to go for Chris, who has a long, extensive list of violent charges in his file.
Chris Brown does he need more anger management classes?
This is like reoccurring nightmare for Brown who just recently settled a similar lawsuit in Los Angles, oddly enough it also involves a heated basketball game. It looks as if it is in Chris Brown to take a pass on these pick up games, or get a firmer grasp on his temper and ego. What do you think, is Chris Brown his own worst enemy in these situations?