Charlie Sheen is reportedly HIV positive. The former "Two and a Half Men" star has allegedly been keeping his struggle a secret for years, but is now going to make the announcement on "The Today Show" in an interview with Matt Lauer on Tuesday morning.
Charlie Sheen HIV Positive: Actor Reportedly Set To Make Announcement On Tuesday
According to Gawker, rumors of Charlie Sheen's HIV positive status have been circulating for a few weeks now. Reports have been teasing that one of Hollywood's biggest stars has had HIV for years and that he's been very afraid to share the news with the public for fear of scrutiny.
"Charlie Sheen will reveal to the world that he's HIV positive," sources connected to "The Today Show" told TMZ. "Sheen will sit down with Matt Lauer on Tuesday morning to make the announcement."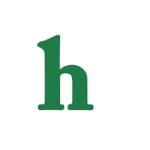 Charlie Sheen's Past Coming Back To Haunt Him?
The big announcement about Charlie Sheen being HIV positive seems to be perfectly timed to beat out a story by the National Enquirer that accuses Sheen of contracting the virus and spreading it to dozens of women in a "multi-million dollar cover-up."
Rumors are flying that Sheen has had HIV for about 4 years and is on medication to counteract the disease. Fans are already wondering who, if anyone, Charlie may have spread the disease to such has ex-wives Denise Richards and Brooke Mueller.
The announcement is sure to be a hot topic for awhile so be sure to tune in to "The Today Show" to see what Charlie Sheen has to say about allegedly being HIV positive in his own words. The actor, who has lead a very high profile playboy, party boy lifestyle is likely to open up about his past during the interview, and possibly weigh in on how his past choice have impacted his life today.
What do you think about the Charlie Sheen HIV positive reports? Tweet us @OMGNewsDaily or leave a comment below.