Charlie Sheen's HIV reveal on "The Today Show" has everyone talking and for those of you who didn't get a chance to watch the interview with Matt Lauer we've got the biggest moments from the interview and will be breaking them down for you.
Charlie Sheen HIV Reveal: Biggest Bombshells From The Interview
First of all, Charlie Sheen admitted that he is HIV positive and that he's known that he's had the virus for about four years. Sheen, who built a reputation for being a party boy and Hollywood addict, says he is taking medication to combat the virus which consists of about 4 pills each day.
Charlie Sheen was accompanied by his doctor during his "Today Show" interview, who revealed to Matt Lauer that he is worried about Charlie's substance abuse issues. Sheen claims that he no longer does drugs, but that he still drinks occasionally. When Lauer told him that he should probably quit drinking, Charlie seemed to agree and thought that now maybe that he's secret has been revealed and he won't have the weight of it on his chest anymore he may be able to handle is substance abuse issues in a more healthy way.
Meanwhile, Charlie Sheen also revealed that he's shockingly paid out millions of dollars to people who threatened to reveal that he is HIV positive to the public. Sheen says he's been extorted and that those people didn't think about the fact that they were taking that money away from his five children and grandchild while blackmailing him.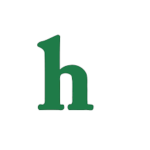 Charlie Sheen Talks HIV Diagnosis, Sexual Partners
As for Charlie Sheen's current health, his doctor says that while Charlie is still HIV positive for lack of an official cure, the medication has controlled the virus so well that it is virtually undetected in his system. Charlie also said that it is impossible to pass HIV to a sexual partner if they are practicing safe, protected sex.
Sheen also said that he's had two sexual partners that he had unprotected sex with since finding out about his HIV positive status. Charlie claims that the two people whom he engaged in unprotected sex with after his diagnosis were "under the care" of his doctor, and were in the know about his condition.
In addition, Charlie Sheen says he has told each and everyone of his sexual partners since his diagnosis that he is HIV positive without exception. Sheen also admitted that he's not sure how he contracted the virus, but that it wasn't from a needle.
Through it all the fan reaction has been positive. Many believe that Charlie Sheen is very brave to bust through the walls of his comfort zone, come clean with his story, and get those leaches who have been sucking money from him via blackmail off his back. However, Charlie says that he would love if others would come forward and follow his example so that more light can be shed on the topic of HIV and the stigma that comes with the diagnosis. In addition, Sheen and his doctor both say the rumors that he has AIDS are completely untrue.
What are your thoughts on Charlie Sheen's HIV admission? Tweet us @OMGNewsDaily or leave a comment below.