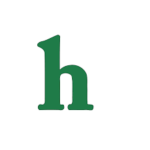 Who you gonna call? Channing Tatum is set to star in a "Ghostbusters" reboot with an all male cast. That's right, a total guy powered version is in the works at Sony after it was announced that Melissa McCarthy and Kristen Wiig would be starring in a female "Ghostbusters" movie.
Channing Tatum: 'Ghostbusters' movie in the works
According to Mashable, Channing Tatum has teamed up with director Ivan Reitman and Dan Akroyd's production company Ghost Corps to film a male driven reboot of the classic 80's franchise, which starred Akroyd, Bill Murray, Harold Ramis, and Ernie Hudson, in which four scientists create a device to trap ghosts and rid New York City of it's supernatural population.
The reboot will happen even after "Bridesmaids" director Paul Feig signed on to do a "Ghostbusters" film with an all female cast with "Mike and Molly" star Melissa McCarthy, and "Saturday Night Live" alums Kristen Wiig, Kate McKinnon, and Leslie Jones, which will begin filming this summer.
Battle of the sexes in two separate 'Ghostbusters' reboots
It's seems unusual that after all this time there would be two "Ghostbusters" films in the works, but it looks like it will truly be a battle of the sexes. It's still unclear about who would star with Channing Tatum in the male version of the movie, but it should be an interesting box office battle.
If both films do well, perhaps a cross over featuring the female squad and the guy ghost hunters could be arranged, and likely hilarious if done right.
What do you think about Channing Tatum starring in "Ghostbusters" reboot? Tweet us @OMGNewsDaily or leave a comment below.